Up and Over Doors
Up and over garage doors are one of the most popular choices for homeowners as they are easy to install and come in a range of different colours and materials. There are two main types of up and over doors – Canopy and Retractable Gearing.
Canopy Garage Doors
Doors with canopy gearing have a spring assembly on the top of the frame and tracks on the side where the door panel runs vertically. When open, the base of the door will form a canopy and around a third of the door will protrude at the top. When the door is closed there are no tracks running in to the garage itself – something that distinguishes the canopy from the retractable installation, but makes this door difficult to automate.
Retractable Gearing Garage Doors
When installing retractable gearing doors, we fit horizontal tracks to the inside of the garage. This enables the doors to be automated simply using an electric operator which will be provided as part of your installation. Popular due to the ability to be controlled remotely, this type of up and over door marries ease of installation with customer convenience.
Manufacturers


Canopy and retractable gearing doors can be installed using doors from a range of manufacturers including, Garador, Novoferm, Fort Doors, Cardale and Hormann and come with anti-drop safety devices for peace of mind as well as a full warranty and support provided by MJS Garage Doors. Contact us today for a free, no obligation quote.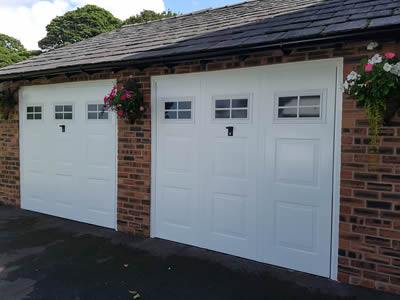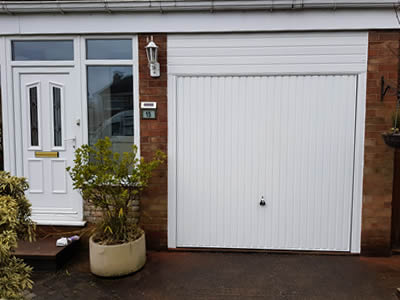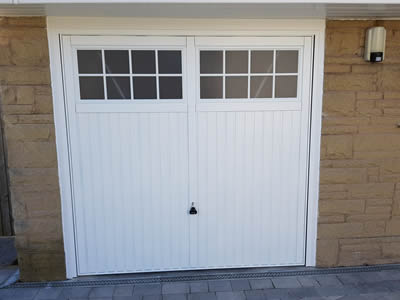 Up and Over Garage Door Brochures
Click The Pictures Below to Read Our 5* Reviews